Meet Mike & Diane
We specialize in buying and selling homes throughout Long Island! As realtors, we specialize in assisting first time buyers and sellers who want to sell their homes fast on Long Island or Queens. We currently are foused on first time buyers in Baldwin, Freeport, Hempstead and Oceanside and investors looking to identify short term and long term investment opportunities. Although, we have been focusing on the areas mentioned above, we do provide service and support to buyers and sellers in all areas on the south shore of Nassau County.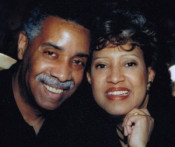 Mike & Diane Grannum
, CBR
Real Estate Salesperson
(516) 795-1000
(516) 782-1578
(516) 795-7700
(866) 528-8258
4900 Merrick Road
Massapequa Park
,
NY
11762

Download vCard
Mike & Diane Grannum Biography
We are licensed realtors with in-depth knowledge of local area sales, home values and marketing of properties, with over 10 years in real estate investment and financial advisory services. We are adept at assisting buyers & sellers in assembling a team (lenders, attorneys, home inspectors, property insurance agents) to support their buying and selling objectives. We provide overall coordination of all real estate activities to make the buying and selling experience as stress free as possible.
Diane and I have over 25 years of experience, individually, in banking and finance, public education administration, teaching, investment management, large project management, private consultation, large and small group management and technology, in addition, we have Masters Degrees from 3 New York Universities.

Specialties: Property Assessment, Negotiations, Short Sale Specialists, Certified Buyer Representation, Project Management, Communications and Finance.